A great way to keep the garden season going longer is by using cold hardy plants. Lettuce and radishes can be planted late winter and early fall.
Growing your own vegetables is not only fun and easy, it cuts costs and is good for the environment.
Here is an easy way to grow a late season crop on your door step with things lying around the house.
Here is an example of what an old paint/wallpaper tub can be used for.
Patio Garden
Lettuce in back only two weeks old. Grows fast in the warmth but will grow into the  frost.
The tub is filled with recycled dirt from old house plants. I like to save this from previous planting experiments!
And topped off with my favorite planting medium.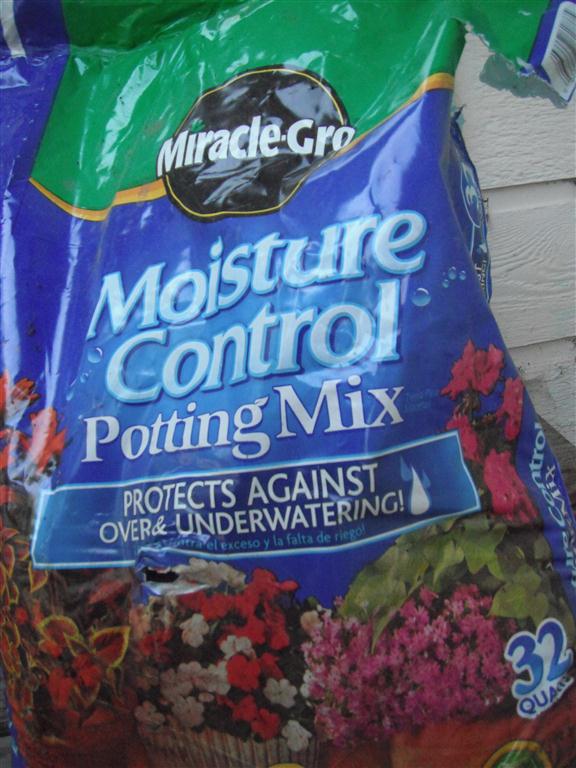 Miracle Grow Mositure Control is a good all around general purpose soil.
TIP: Save your old dirt! I use an old bucket and save all my dirt from plants past. I use this to fill my new planters 1/2  to 3/4 full and then top it off with the Mostiure Control. Soil is expensive so I like to conserve.